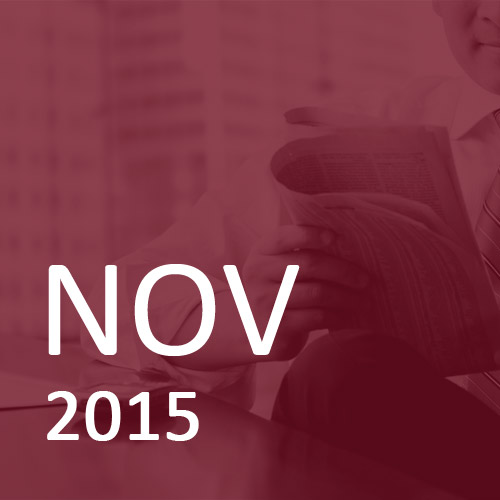 A head for figures
Alice Cooke goes behind the scenes at Charlwood Independent Financial Advisers and asks Investment and Pension Specialist Martyn Charlwood how it all works.
As a regular columnist for Compass magazine, I thought it was high time that I had a word with our resident financial expert Martyn Charlwood, to find out what has defined the success of Charlwood IFA.
"If I had to answer that question in one sentence, I suppose I would have to say it's a mix of ingredients," says Martyn as he gives my question some thought. "The essentials are superior investment performance, a clear investment philosophy that our clients can identify with, highly competitive and transparent charges, completely independent and impartial advice, and of course honesty and integrity are the back bone of everything that we do."
As he continues, it becomes clear that this isn't an exhaustive list, or as he puts it, "it simply highlights the essential areas of our wealth management offering. Do remember, we've been doing this now for over 25 years, so we've had a bit of time to get it right!" In order to explain it in simple terms for the untrained ear (mine), he explains the key areas of the business to me:
Investment performance: As boutique discretionary investment managers this is the heartbeat of everything that we do. Our expertise, knowledge and experience is what has enabled us to perform in the past, and hopefully outperform in the future.
Investment philosophy: We place an equal emphasis on capital preservation and maximising returns. Minimising risk and maximising returns is what can define the success of a wealth manager – our clients are typically retired or close to retirement and are therefore looking for good positive returns without high levels of risk.
Cost of services: We are proud to be able to offer some of the most competitive terms in the industry, with fees starting as low as 0.25 percent per annum. We recognise that each client's requirements will be different and therefore offer a menu of services with a high degree of flexibility, and of course a commitment to add value not cost.
Independent and impartial advice: Unlike many organisations we have no allegiance or bias towards any financial organisation's products. Our remit is to act for the client and genuinely recommend what's best.
Honesty and integrity: This is something that a lot of organisations talk about but very few adhere to – the large banking institutions being a great example. After over 25 years of trading we are still able to claim a 100 percent unblemished client experience.
With an ever increasing number of individuals questioning the value that their wealth manager brings to the table and the Sunday Times recently quoting that 36 percent of individuals are unhappy with their wealth manager, Martyn anticipates that the current high demand for the company's services will continue.