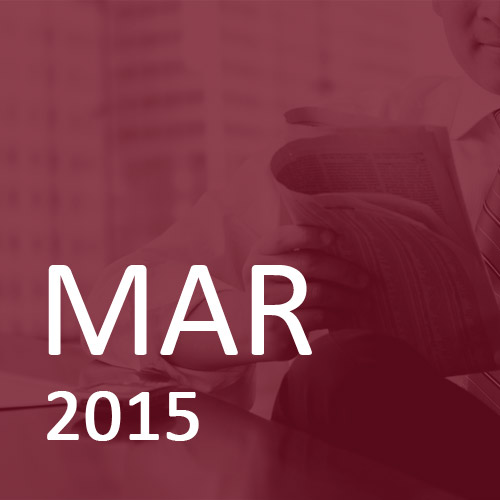 Time for a spring clean
Our Investment and Pension specialist, Martyn Charlwood talks us through some investment & pension 'spring cleaning' tips.
The arrival of spring brings the promise of warmer, longer days and the inclination to tackle much needed jobs around the home. Why not take the same opportunity to spruce up your investments and pensions?
Dust off your pensions for 2015 – April will herald the biggest pension shakeup for a generation on how pension income can be taken. To ensure you are in the best possible position to take advantage of the new rules it's important to give your pension the 'once over'. There is a common misconception that come 6th April the new freedom and choice options will automatically apply. Many pensions will not permit this new flexibility and therefore now is the time to consider the alternatives.
Clear out – Most homes contain items which are broken or which don't work as well as they did and your investment or pension arrangements may be no different! Consider changing the poor performing funds in your portfolio to liberate monies for investment elsewhere where growth and income potential can be substantially improved.
Make the most of what you've got – Improve the tax efficiency of your finances. Take advantage of tax breaks offered by ISAs and pensions – depending upon your circumstances tax relief on pensions can be obtained up to an effective rate of almost 70%. Use the allowances on offer relating to Capital Gains and Inheritance Tax planning.
Don't end up counting the cost – A little bit of research can reap rewards! It's well worth checking how much you are paying for your investments and pensions in terms of charges applied by the investment providers as well as those levied by your adviser. New rules which became effective at the start of 2013 overhauled the charging system so you will want to ensure you are actually receiving value for money.
Prepare against adverse weather – Investment markets can be equally unpredictable but being prepared can help combat the storms. Consider how well your portfolio is positioned to deal with changes in the financial climate.
Seek professional help – Some improvements require specialist attention. If your DIY skills don't stretch to the above, seek assistance from an Independent Financial Adviser who can appraise your arrangements and objectives to ensure your money is working to its optimum!
Just as spring cleaning can revive your home and your sense of wellbeing, similarly, 'dusting off' your investment and pension portfolios to incorporate pro-active investment management, effective tax planning and competitive charging can breathe new life into your arrangements and allow you to look forward with renewed optimism to the year ahead.
"Are your investments and pensions working for you?… Allow us to propose an alternative"