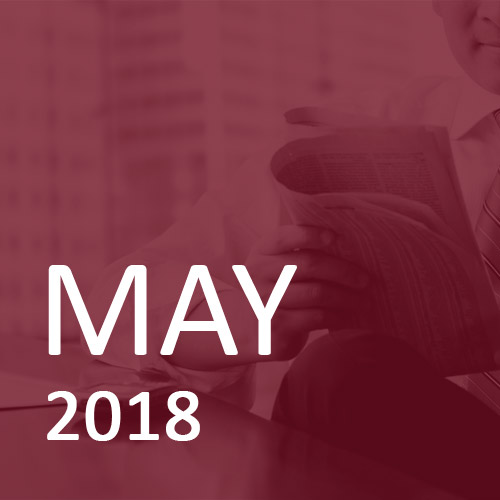 Who offers the best wealth management service?…
We do of course!
---
The two key ingredients of any wealth management offering are cost and investment performance.
---
Investment specialist David Warren from Charlwood IFA talks us through some facts and figures.
For the first time in over ten years interest rates have started to rise; it might be a touch complacent to say, "Big deal", but there is no point in the future where forecast money rates in the UK look remotely interesting. Yes, outcomes often differ to forecasts but for now those needing to invest for an income should look elsewhere.
There are several considerations when choosing where to invest your money. Some people focus solely on funds with the lowest charges, others choose last year's best performing fund, some try and pick the next winner.
At Charlwood IFA we aim to invest our clients' wealth in a diversified spread of investments that both limit the downside when markets do fall but capture growth over the medium to long term.
Our most popular offering, the lower risk income fund, illustrated in the chart below, has out-performed the Investment Association benchmark (UT Mixed Investment 20%-60% Shares Retail) by 40% over the 5-year period 31/12/12-31/12/17. With an annualised return of 8.77% per annum this would place the fund 9th out of the universe of equivalent funds, consistently achieving top quartile performance. But our pleasing track record isn't confined to the income portfolio!
All of our standard portfolios have out-performed their respective benchmarks over the 5 years to 31st December 2017 and offered with a menu of services and costs at market leading rates!!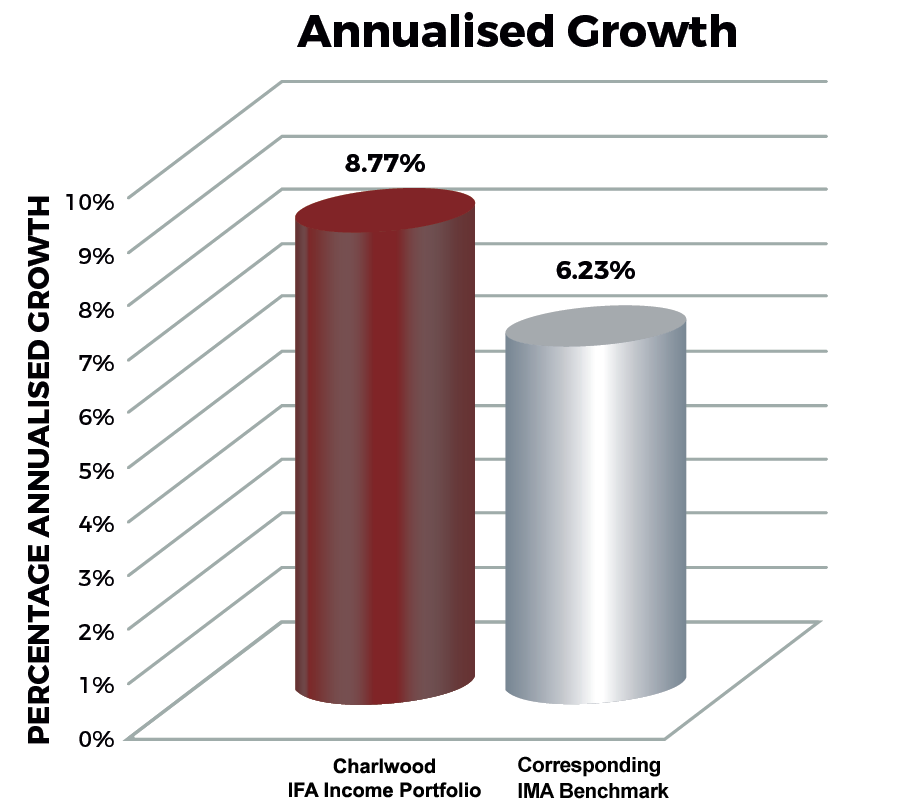 Past performance is not a guide to future performance. The value of investments and any income from them can fall as well as rise and is not guaranteed. Based on period 31/12/12-31/12/17 on a Bid to Bid basis with income reinvested and net of investment fund managers charges.